[ Tour of Houses 1 - 2 ] [ Testimonials ][ Home ]

Beach House II
Mystegna, Lesvos island, Greece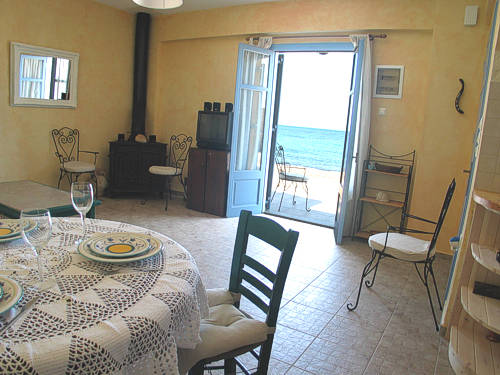 Living area/ dinning area with Cast Iron wood burning stove.
DVD player, CD player both with surround system and Television.
Comfortable seating for 6 people.
Telephone line and internet available
(One will incur the cost of a phone card/internet card)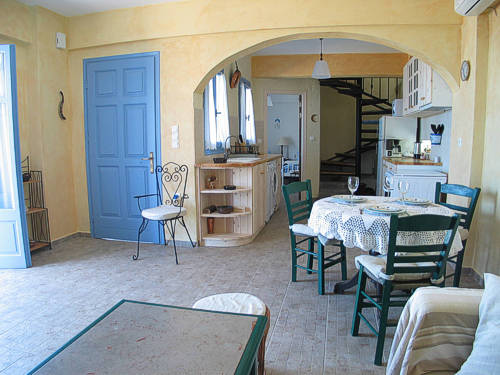 Kitchen area adjoining living/dinning area
All the house is fully air-conditioned with cool air or heat (if one comes out of season)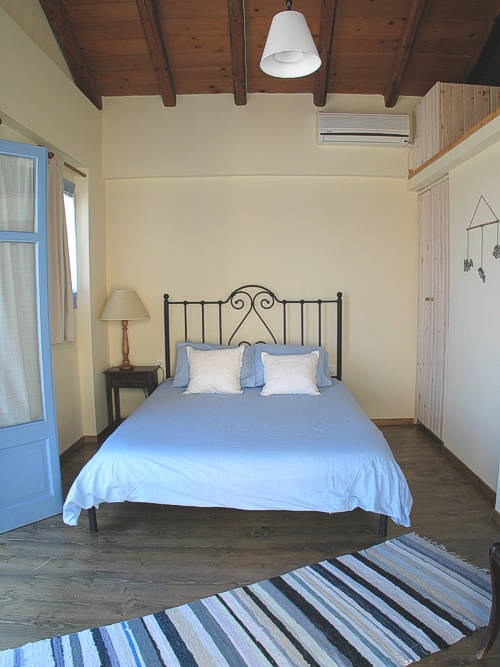 Main double bedroom with en-suite bathroom.
Doors leading to a private veranda and a small balcony
With amazing views of the Aegean.
Adequate cupboard and storage space.
This room also has an open loft for extra sleeping for adults or
Older children. Here there is also a library of English books.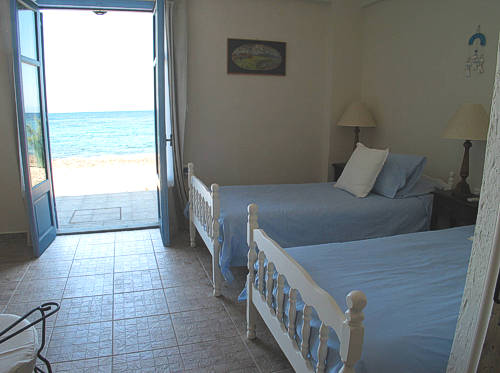 Downstairs twin bedroom accessed from kitchen.
With balcony doors leading on to the main veranda.
Plenty of cupboard space.
All fully equipped with bed linen, duvet,
Bath towels and beach towels.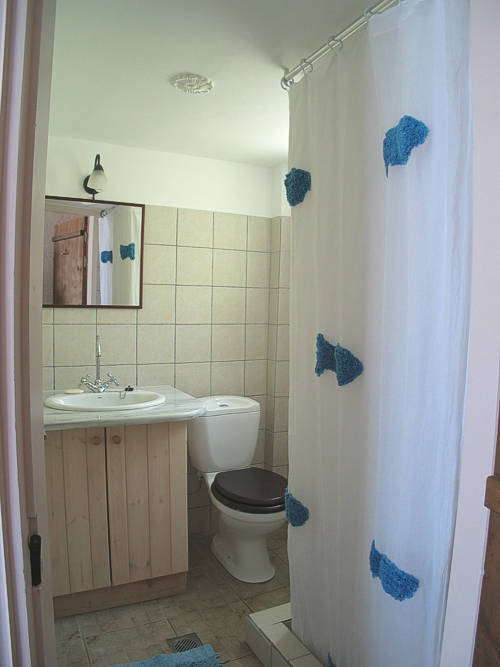 The en-suite bathroom of the twin bedroom
All bathrooms in both beach houses have spacious shower areas.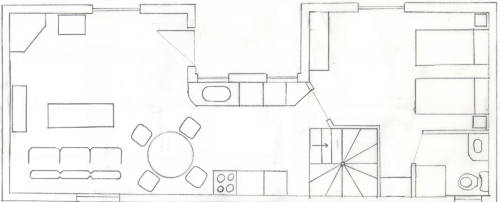 Floor plan of downstairs living / kitchen area and twin bedroom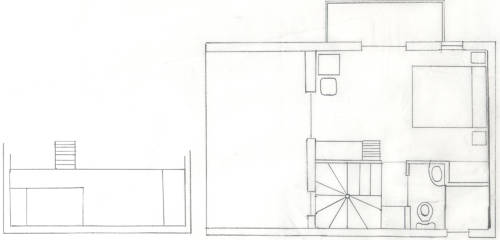 Floor plan of upstairs double bedroom.
[ Tour of Houses 1 - 2 ] [ Testimonials ][ Home ]