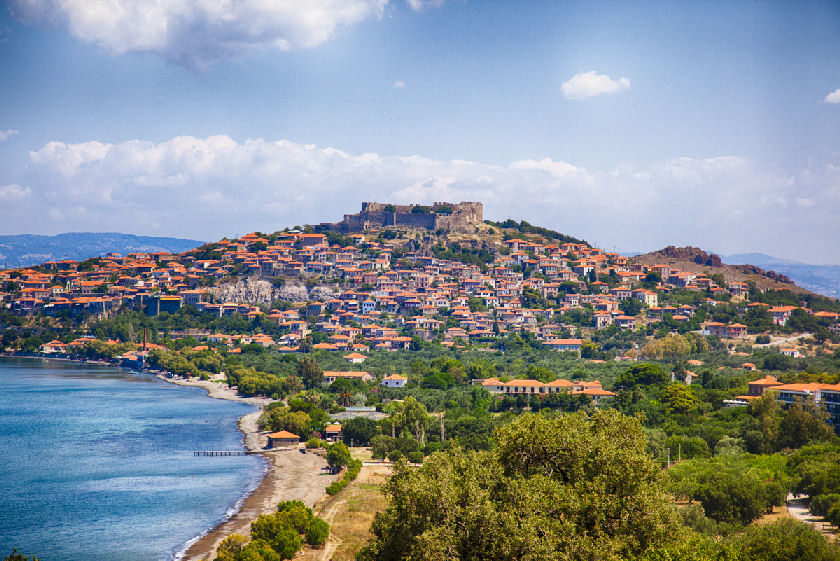 Situated in the quaint Greek village of Molyvos on the northern most tip of Lesvos Island.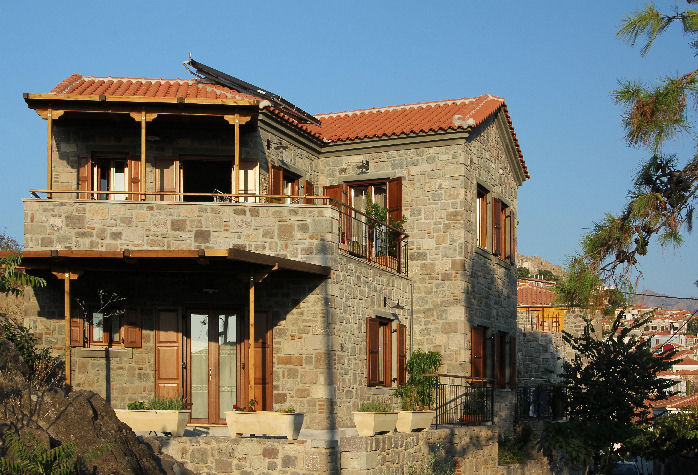 The 3 houses are cleverly designed to create authentic Greek homes and include all the latest modern conveniences so one can experience the best of both worlds.
For one who wants a more upmarket holiday in a self catering villa, this is ideal.
The Views!!! What can one say!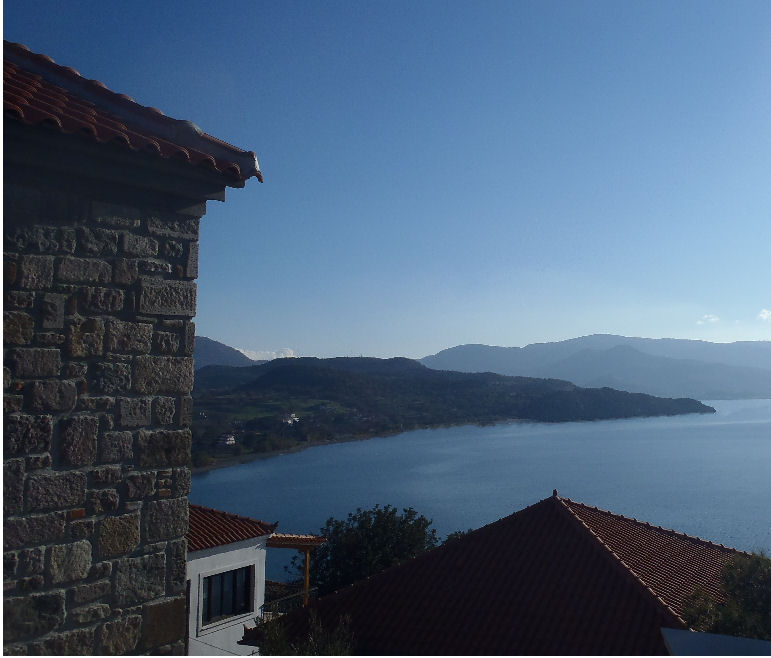 Every room has a spectacular view, either of the mountainous region of Lesvos or the great sweeping views of the north Aegean and the bay of Molivos. There are also views of the castle and village from the front veranda. A postcard in real life.
You can enjoy amazing Sunsets, every night with your aperitif.
Each house is air-conditioned throughout, has Wifi access and has its own parking space.
We are ecologically aware and in the construction and running of these 3 houses have done our utmost to take in to consideration and abide by all green issues.
The houses are fitted with coco mat mattresses, sheets and towels
The Grand View properties are two buildings, one with two semi-detached houses Grand View Afrodite (two bedrooms) Grand View Rhea (one bedroom) and one standing alone Grand View Kimon. Each has a separate entrance and private secluded balconies.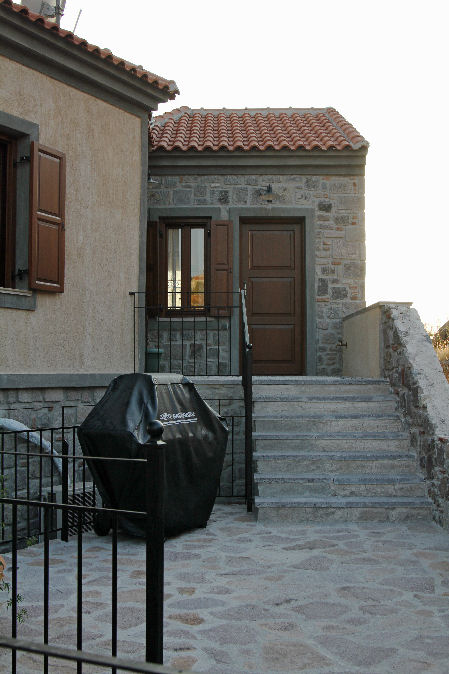 All the houses benefit from a communal barbeque area equipped with a large grill.