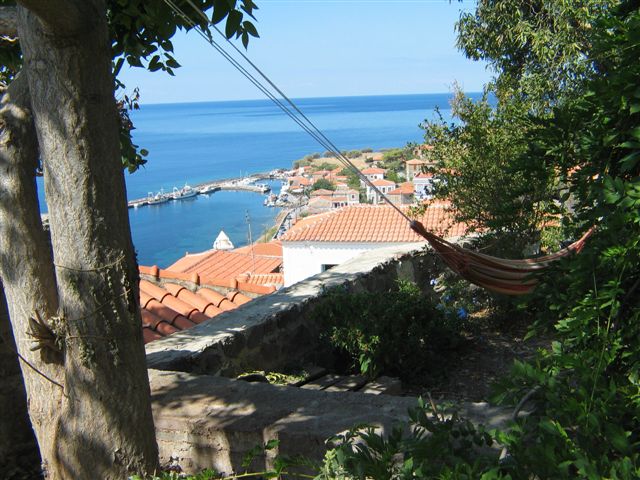 The Swallow's View is an open plan house with one double bedroom and an additional single futon bed in the living area.
It is tucked away, not far from the castle that crowns the village, in a quiet location.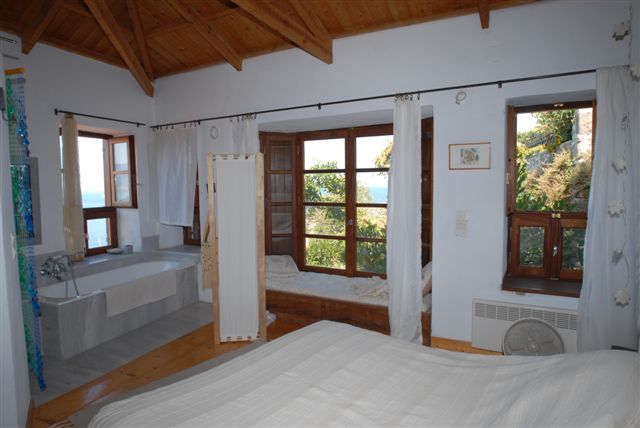 The views from its patio garden and windows are stunning. One can see the bay and look down onto the harbour and watch the coming and going of the fishing and pleasure boats.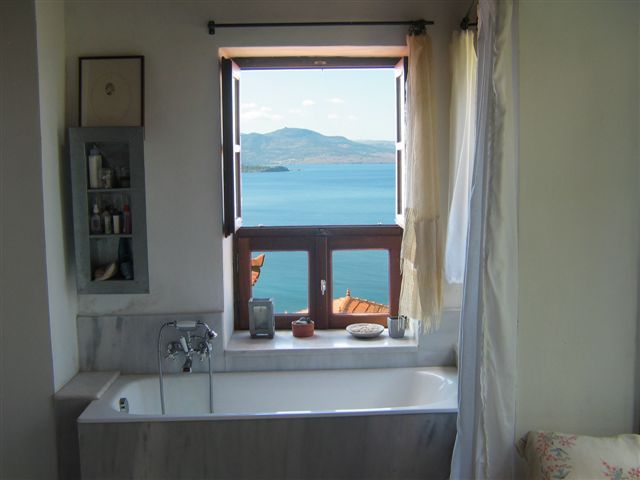 Off the ground floor living area is a second toilet and a shower. Linen, bath and beach towel provided. The house is decorated and furnished stylishly. There is a basic kitchen which offers amenities for simple cooking. The upstairs bathroom has a delightful antique marble basin as well as a full size bath. The bathroom and toilet are separated from the bedroom by a screen and a beaded curtain.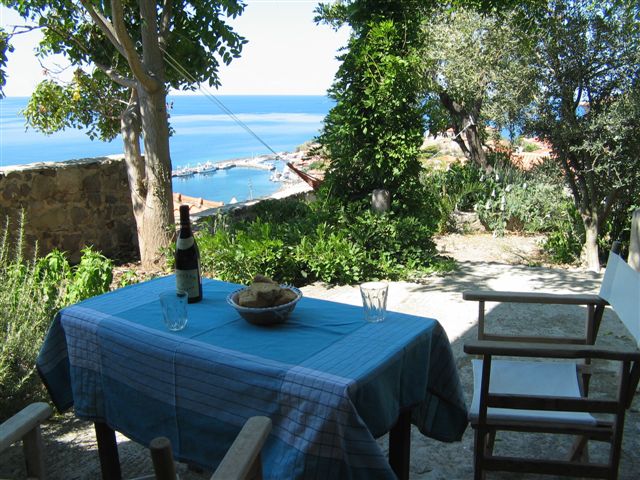 Dining in the small patio garden is a pleasure and offers somewhere to enjoy the romantic and stunning sunsets.

Take a tour of Swallow's View