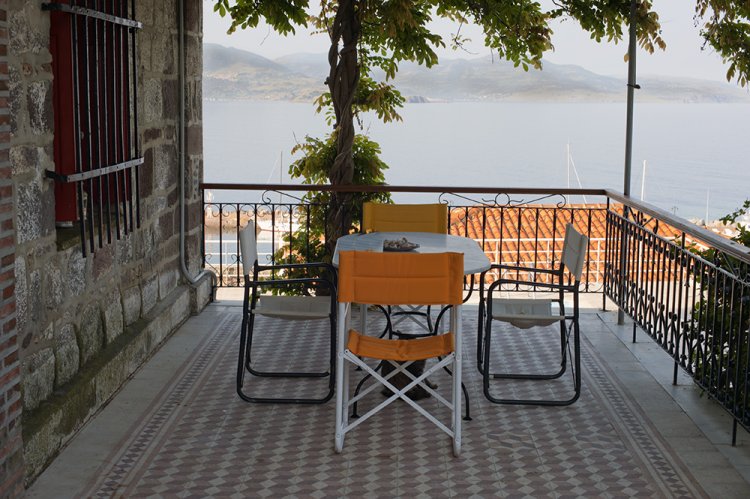 Molyvos Manor is a three bedroom house with a spacious living-room, large kitchen
and dining room with two bathrooms.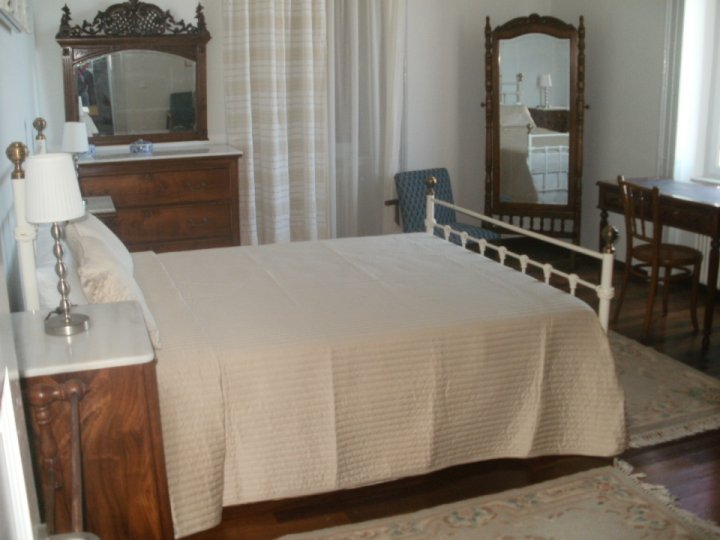 Two of the bedrooms are located on the first floor and are accessible through an internal staircase and the other bedroom downstairs.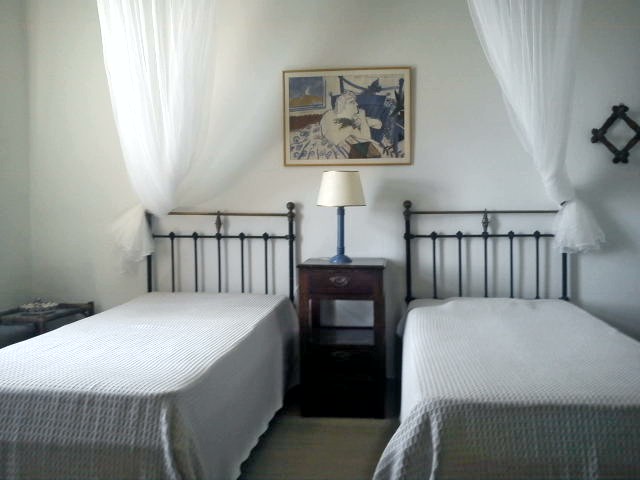 The ground-floor bedroom is self-contained with its own hall doors keeping it and
its bathroom separate from the living-room and kitchen areas.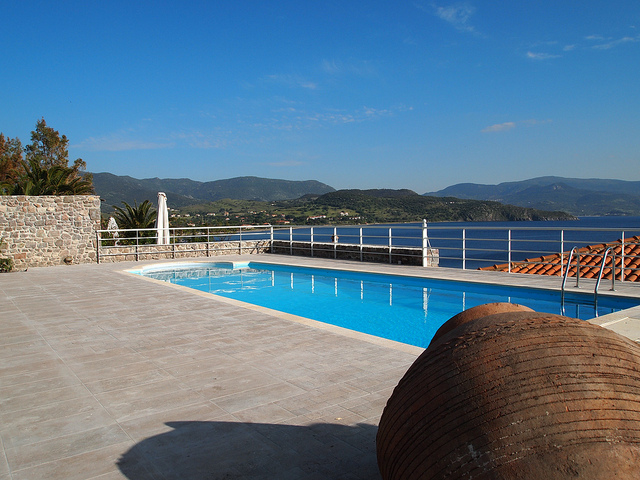 One of Molyvos Manor's most of its many appealing features is its swimming pool,
where one can admire amazing views of Molyvos bay.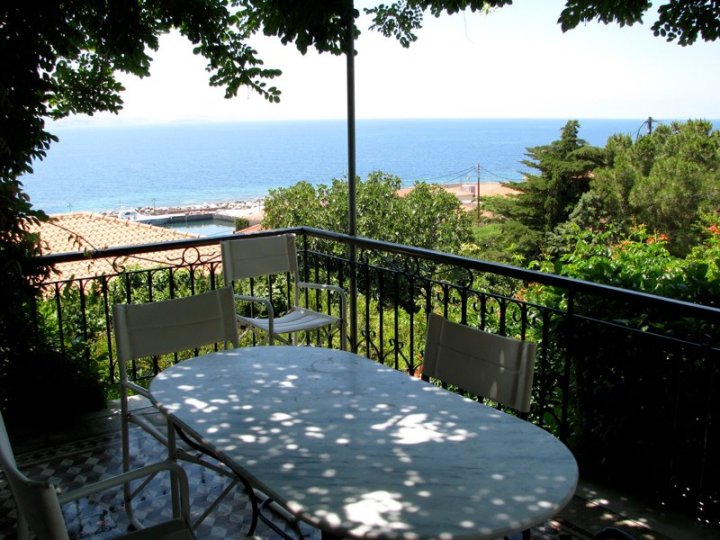 Impressive Molyvos sunsets can be seen from the grand veranda.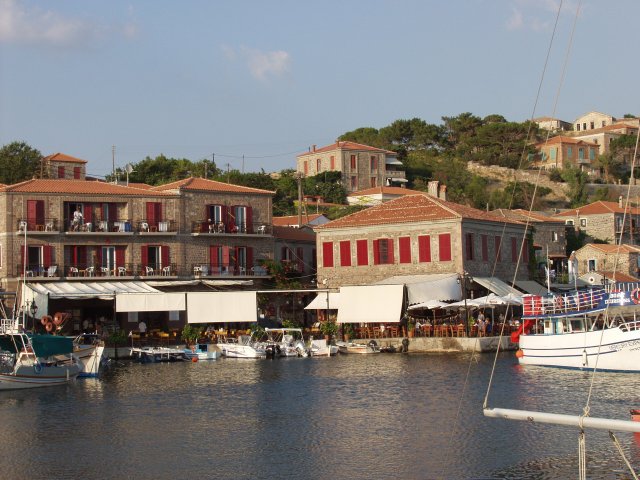 The house is located just a two minute walk to the harbour and its restaurants and
about ten minutes from the local beach. A short walk along Molyvos' cobble streets will
take you to the village bakery, main market and the pharmacies.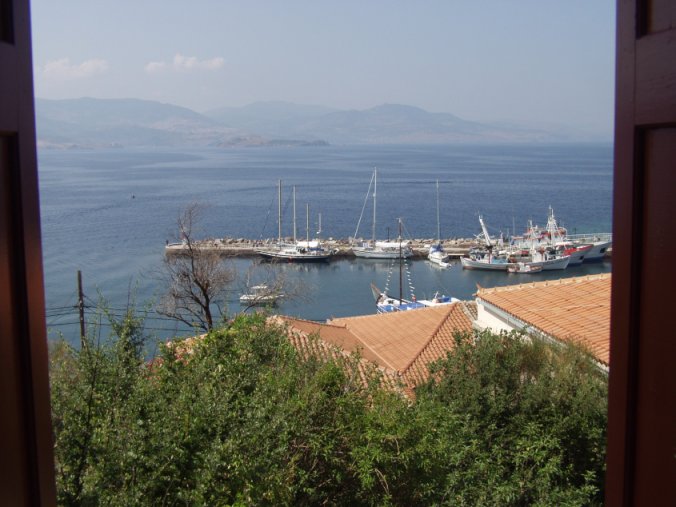 Molyvos Manor is ideally located for the person seeking relaxation and privacy
while still being close to Molyvos' social and local life.
Take a Tour of Molyvos Manor