Pine Tree Apartments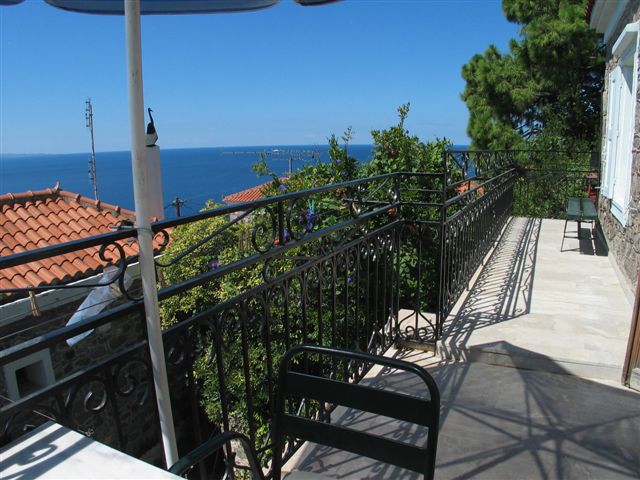 Both of these upstairs apartments have balconies from which one can enjoy the extraordinary views of the bay and the harbour, a vista which offers some of the most memorable views of the Aegean that will stay in your memory for years to come or at least until you return.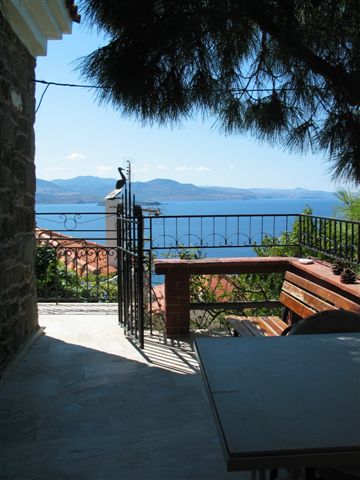 Apartment One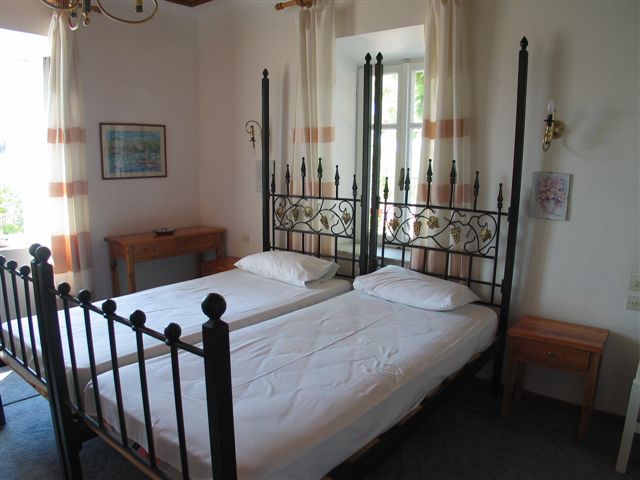 This apartment offers a twin-bed room with an en-suite, newly refurbished shower room and toilet.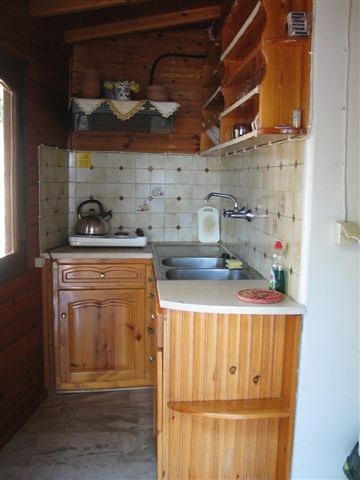 There is a small basically equipped kitchen which opens out onto a
balcony with gorgeous views of the bay and the harbour, a view that can also be seen from the bedroom.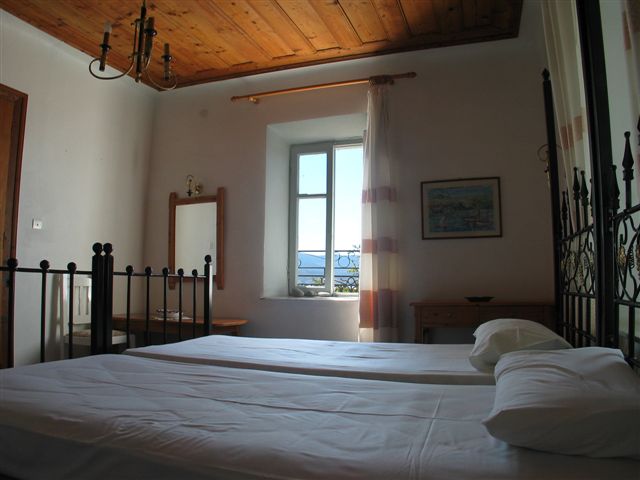 Linen, bath and beach towel provided.

Apartment Two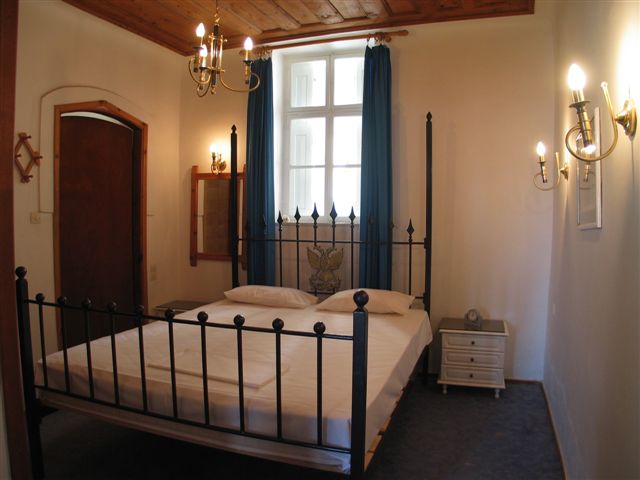 This apartment has one double bedroom with a small en-suite shower room and toilet, and a sitting area with a settee that can convert into a single bed, a tiny basically equipped kitchen and a private intimate balcony.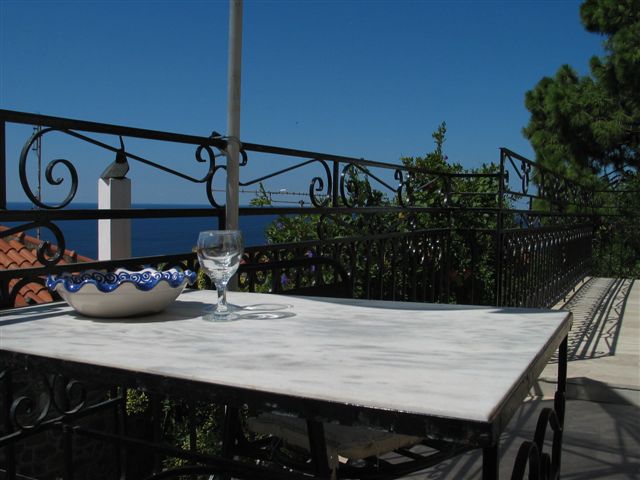 From the balcony, a wonderful view of the harbour will capture your heart.